Scriveremo Publishing presents
Pocket Searches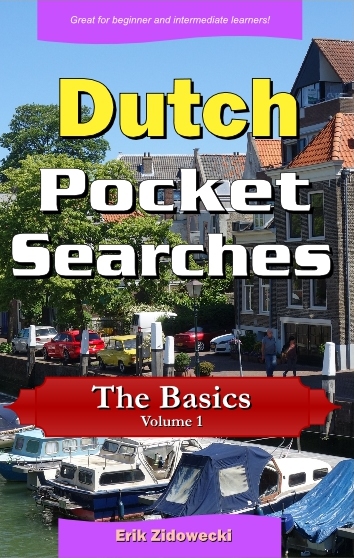 Searching for a new way to learn and practise vocabulary?

The Pocket Searches series has been created to supplement your independent language study with 120 word searches. Improve your vocabulary knowledge and have fun doing it with these portable puzzles.

Whether you travel by plane, train, boat, or bus, we've got you covered. You can even practise at home!

Solutions to all puzzles are at the end of the book, along with a dictionary covering all the words used.

Themes in these books:
The Basics: Animals, Around the House, Clothing, Colours, Days - Months - Seasons, Family, Numbers, Parts of the Body

Food & Drink: Beverages, Food, Fruit, Meat, Seafood, Vegetables, Restaurant, Shopping

Start your learning fun today!
We currently offer these books in seventy different languages:
Catalan

Dutch

Estonian

Finnish

French

German

Indonesian

Italian

Lithuanian

Polish

Portuguese

Romanian
Russian

Slovak

Spanish

Swahili

Turkish
Each book is text book sized, at 12.7 x 20.32 cms (5 X 8 inches) with 204 pages.

They are available from Amazon and Barnes & Noble.