Scriveremo Publishing presents
Seymour's Cryptoquotes -
Humorous Cryptograms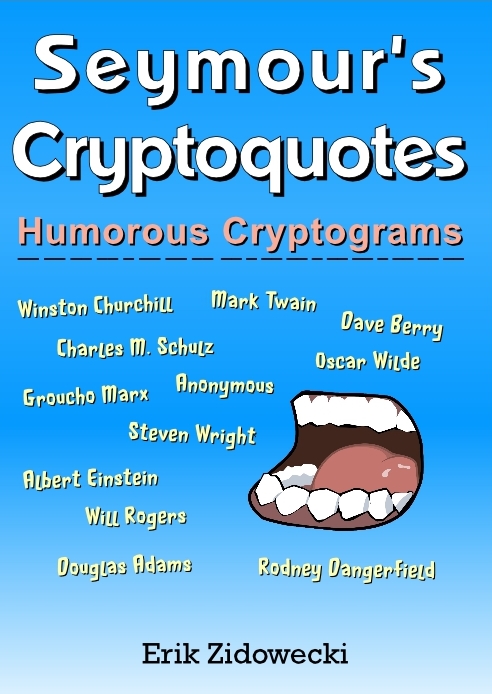 Unlock the Laughter

240 witty observations and funny sayings from such masters of laughter as Steven Wright, Oscar Wilde, and Albert Einstein are encrypted in this book, waiting for you to decode them. You will be entertained for hours as you solve each puzzle to reveal an amusing quote.

The cryptoquotes are sorted in order of difficulty, from least to most. There are three sets of hints to the answers given at the front and solutions to all puzzles are in the back.

This is an excellent book for people of all ages who just can't get enough of cryptograms and word puzzles! It's a wonderful way to exercise both the brain and the funny bone.
Each book is text book sized, at 22 X 28 cms (8.5 X 11 inches) with 150 pages.

They are available from Amazon and Barnes & Noble.