Scriveremo Publishing presents
Seymour's Large Print Searches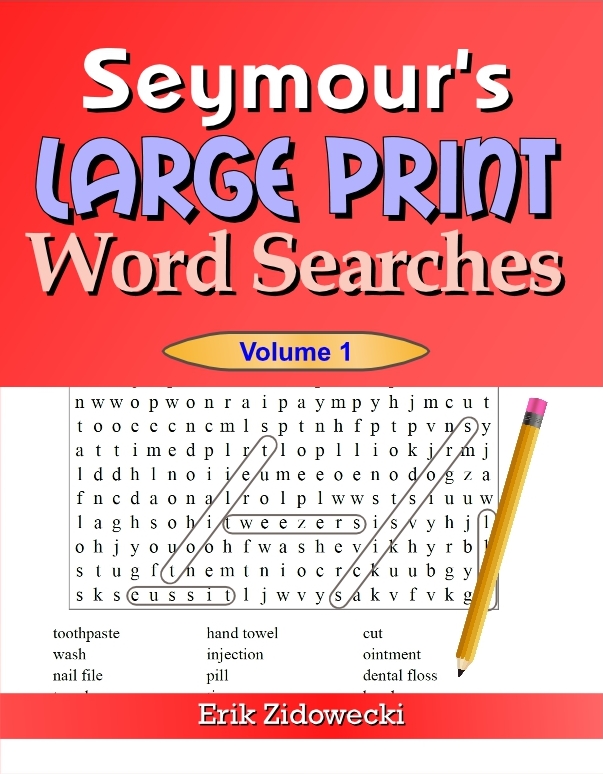 Lose the Magnifying Glass

Sherlock Holmes used a magnifying glass when he was searching for solutions. With these large print puzzles, you won't need to.

All 180 puzzles are in 22pt print and have their solutions in the back. The words and puzzles are on the same page, and the words can be found in any direction in the search.

The puzzles cover a variety of topics like animals, fruits & vegetables, airport, and places.
Each book is text book sized, at 22 X 28 cms (8.5 X 11 inches) with 278 pages.

They are available from Amazon and Barnes & Noble.