Scriveremo Publishing presents
Seymour's Pocket Word Searches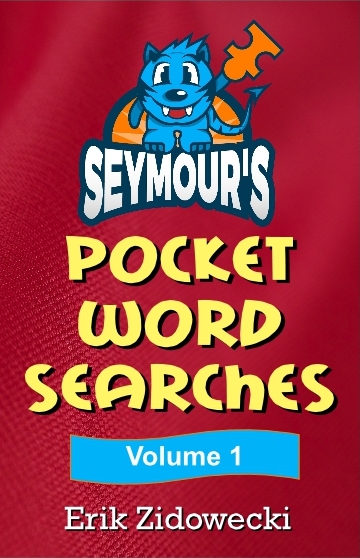 Take Seymour with you when you go! Seymour loves to have fun with games and puzzles. He also loves to travel. So he made these books for having fun while you travel!

This book contains 180 word search puzzles in over 60 different themes. Find all the words in the letter grid, where they may be hidden in any direction horizontally, vertically, or diagonally. It's smaller size allows you to easily slip it into your coat or bag.

Have problems? Complete solutions are in the back.
Each book is text book sized, 12.7 x 20.32 cms (5 X 8 inches) with 278 pages.

They are available from Amazon and Barnes & Noble.